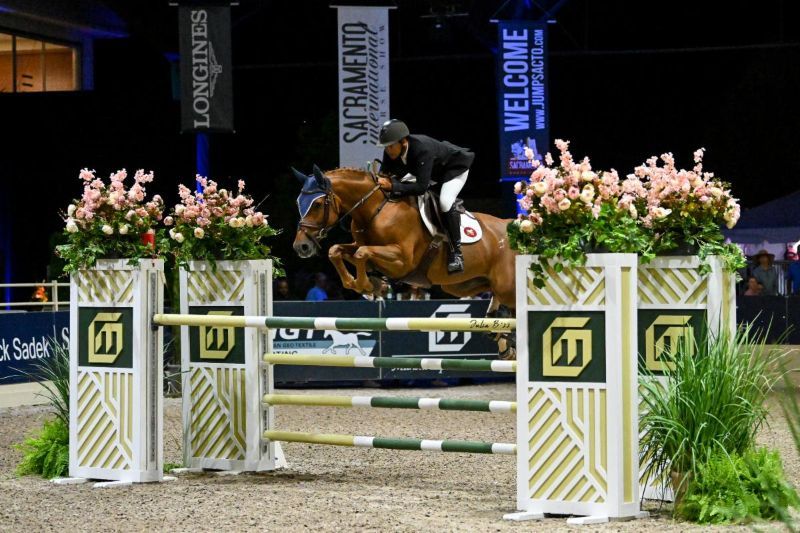 West Palms Events Wraps Up the Sacramento International Welcome Week at the Murieta Equestrian Center
Winning Riders Include Robert Blanchette, Kasey Ament, and Bjorn Ikast
Congratulations to the NorCal Medal Final Champions: Paloma Primavera, Madeline Fithian, Aahana Vasudeva, and Isabella De Bernardo
SACRAMENTO, Calif. – The Sacramento International Welcome Week (Sept. 28-Oct. 2) at the Murieta Equestrian Center featured a week packed with top competition, including the $50,000 Murieta Inn & Spa Welcome Grand Prix, two USHJA National Hunt & Go Hunter Derbies, NorCal Hunter Jumper Association Medal Finals, and a $25,000 California Horse Trader 1.40m Welcome. Congratulations to all our competitors
Our feature Grand Prix on Saturday, Oct. 1, the $50,000 Murieta Inn & Spa Welcome saw 36 horse and rider combinations vying for top spot. In the end, it was Robert Blanchette and Chardonnay who emerged victorious in an impossibly-fast jump-off that had the entire crowd on the edge of their seats for 32 seconds.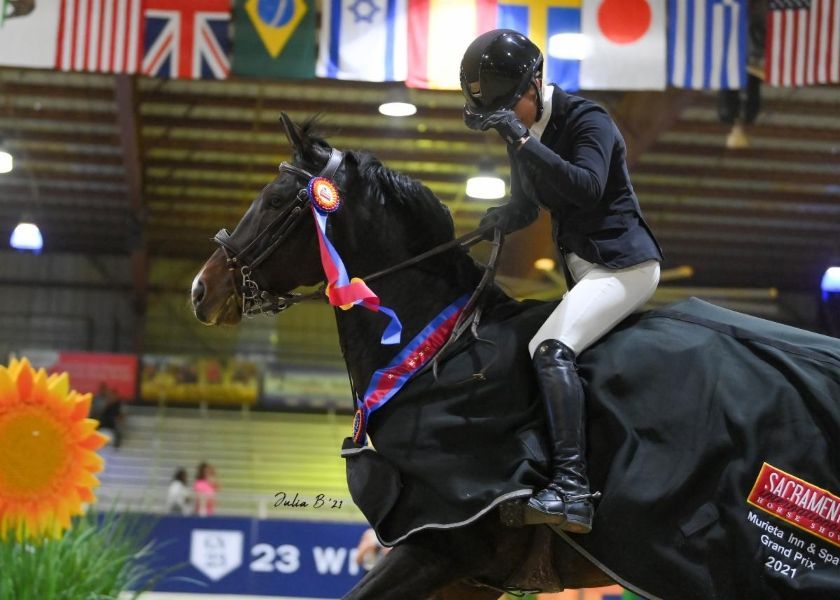 Kasey Ament and Gaia were fastest and fault-free to win Thursday's $25,000 California Horse Trader Welcome 1.40m. Bjorn Ikast and Chicharito LS kicked the week off with the victory in the $5,000 1.40m.
Our Sacramento show series continues in Rancho Murieta next week with the CSI4*-W Sacramento International Horse Show World Cup Week, featuring the $228,000 Longines FEI Jumping World Cup™ Sacramento presented by 23 Wines. Tickets are still available for both the World Cup and Friday's $37,000 Murieta Inn & Spa CSI4*-W 1.45m. Get yours here.
We wrap up the season at Huntington Central Park Equestrian Center for the Halloween Spooktacular (Oct. 28-30). Join us in 2023 for a new series in Sacramento at the Murieta Equestrian Center: The Sacramento Spring Classic 1 (March 30 to April 2) and Sacramento Spring Classic 2 (April 6-9). Both are A-rated and jumper level 2.
We look forward to seeing you in the show ring! Our full schedule of upcoming competitions is available on the homepage.
Scroll down to check out the winners of our featured classes.
NorCal Hunter Jumper Association Medal Finals
Paloma Primavera and the Bresch Family's Corochino Z led through all three rounds of competition in the NorCal Junior Medal Final to take top honors.
After two rounds and a work-off, Madeline Fithian and Benson Carroll's Quinten F held down the lead to capture the win in the NorCal Senior Medal Finals.
Aahana Vasudeva piloted her own pony Tenor to the win after a tough ride-off with stiff competition in the NorCal Pony Medal Final.
In a tough ride-off where the top four riders were only separated by three points, Isabella De Bernardo and her own Quirin emerged victorious in the the 3′ NorCal Medal Final.
USHJA National Hunt & Go Hunter Derbies
On Friday morning, 67 horse and rider combinations contested the derby course set by Meghan Rawlins in the $5,000 USHJA National Hunt & Go Derby sponsored by Hilary Johnson and Rosehill Stables and the $5,000 USHJA National Jr/Am Hunt & Go Derby sponsored by Fleeceworks.
Prost owned by Hope Glynn and ridden by Avery Glynn received top honors for their classic and handy portions, plus choosing all high options to win the Jr/Am Derby section. Kanndarco owned by Thomas Dias and Jordan Appel laid down a perfect trip from start to finish to top the open Derby section.
Winners of Some of our Highlighted Classics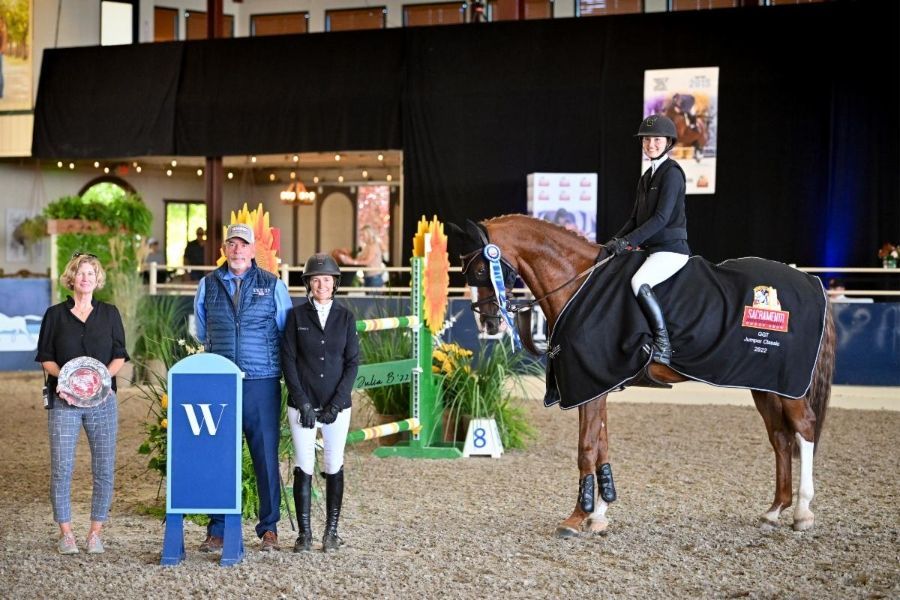 $1,500 GGT Footing Medium Jr/Am 1.30m Classic: Lauren Kolbe & Cooper 166
$1,000 CWD Low Jr/Am 1.20m Classic: Leila Diab & Quind
$1,000 Tallyhawk Stables Amateur/Owner Hunter Classic: Chicago & Alice Marks
$1,000 Five Star Equestrian Junior Hunter Classic: Limelight & Parker Cliff
$500 Kindred Farm Child/Adult Hunter Classic: Catwoman & Aimee Lafayette
EqConsults 1.40m Jumper Classic: Matias Fernandez & Emotion Des Truffiers
Our Official Show Photographer, Julia B Photography, captured the best moments of your rounds in every ring, every day.