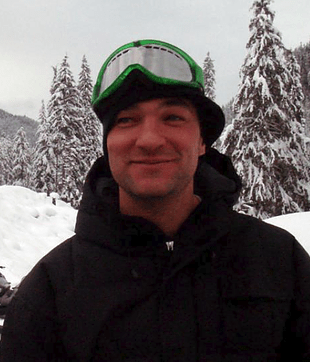 Michael Nyuis Scholarship
In memory of a generous and passionate man
2020 applications have closed.
Recipients will be announced January 2020
Riders must be between 14-25 years old and must submit a letter of recommendation from a well known individual in the equestrian field.
The Michael Nyuis Scholarships are intended to offer support for young riders who have the passion and drive to compete but lack the financial resources to do so consistently throughout the year. Up to four total scholarships will be awarded, including one for a Canadian rider, and recipients will be selected based on their commitment and dedication to the sport.
Competitive young riders age 14 – 25 are encouraged to apply. Applicants must submit a written application, a letter of recommendation from an industry professional, and two videos, one explaining why they should receive the scholarship and the other showcasing their best riding skills. The scholarships consist of $6500 per rider in credit to be used at West Palms Events horse shows. Winners must commit to eight hours of volunteer work for West Palms Events and must blog about their horse show experiences.
The scholarships are offered in memory of West Palms Events' CEO Dale Harvey's nephew, Michael Nyuis. Michael was always happy to help and support others whenever he could. His love of family, friends, and life itself resonated with everyone who had the pleasure of meeting him. He brightened the lives of others with his smile, sense of humor, and daredevil personality. Whether he was snowmobiling, bungee jumping, climbing construction cranes, or no-boarding, you could always find Michael living every moment to the fullest.
While he was not a participant in equestrian sports, Michael was a true sportsman, and as a young man worked on the ring crew at Thunderbird Showpark in British Columbia. "Michael was a giant in his community," said Dale Harvey. "He influenced and helped thousands of people in his life, many of them young people. He really lived his life giving back and helping others. We named this scholarship in his honor for that reason."
West Palms Events is delighted to announce the winners of our 2019 Michael Nyuis Scholarship. We offer our congratulations to Grace Belmont, Ava Ehteshami, Amanda Gomez, and Trent McGee.
The 2019 judging committee included Mandy Porter, Robin Serfass, and West Palms Events CEO Dale Harvey. West Palms Events received over fifty applications, and the pool was the strongest in the history of the program. All judges agreed that watching the videos in which these young people shared their ambitions and dreams was truly inspirational.
"The quality of the submissions by the applicants was outstanding and it was extremely difficult to select just four recipients," said Robin Serfass. "After reviewing the aspirations and objectives of these young equestrians, I feel the future of our sport looks bright.
Mandy Porter was similarly impressed with the applicants. "It was an honor reviewing the applications of so many great young riders who are passionate about the sport," said Porter. "We are confident that this year's winners will be riders to watch in the future, and we are excited to see them grow with additional showing opportunities this year!"
Each young rider who applies for a Michael Nyuis Scholarship tells a different story, however they all share a common goal: to make their way as professionals with the understanding that this is a sport that takes dedication, long hours, and hard work to achieve. Here is a brief introduction to each recipient.
Grace Belmont is 15 years old and lives in Watsonville, California. She has been riding since she was very young with her mother and trainer Cassie Belmont. Grace competes in all three rings and has plans to compete in the 1.30-1.40 jumpers, 3'6 equitation, and international hunter derbies in 2019. "This scholarship will help get me closer to my goals of working professionally in the horse industry," said Grace. "I hope I can contribute and become a more helpful and knowledgeable part of the horse community through this terrific opportunity." Dale Harvey commented: "I've seen Grace compete at our Northern California events and I think she is a great rider. We were very impressed with her application."
Ava Ehteshami is 17 years old and lives in Palomar Park, California. She has shown all over California under trainers Jeff and Rachel Fields, and has also had the opportunity to train and show in Iran, where she did outreach to help introduce young girls to show jumping. She has ambitious academic and equestrian goals, including being accepted to a top tier university and eventually riding at the grand prix level. This year, she hopes to qualify for USHJA year-end jumper championships. "I am thrilled about all the benefits the Michael Nyuis scholarship will bring," said Ava. "It will give me the opportunity to participate in more shows which will allow me to accumulate the points needed to achieve my goals." Dale Harvey remarked: "Ava's application was very impressive. We were especially impressed with her work in Iran to try to introduce the sport to other girls."
Amanda Gomez is 15 years old and lives in Norco, California. She has been showing since she was five years old, and currently rides in the 1.35m jumper division under her mother and trainer Pamela Gomez. While she eventually would like to compete in the Olympics and become a professional, her 2019 goal is to ride in the 1.35m Zone Championships and West Palms grand prix events. "I may even surpass my goal because of West Palms Events giving me more chances to show," said Amanda. "I cannot describe how happy I am to have the extra help this year." Robin Serfass said: "I think Amanda really stood out from the pack. I think she represents what this program is meant to be about."
Trent McGee is 16 years old, lives in Granada Hills, California, and trains at Brookway Stables. He began showing at age 9 in the pony hunters and has worked his way up to the 1.25m. He plans to become a professional and is dedicated to furthering his equestrian education. In 2019, he hopes to move up to the 1.30-1.35m level and to ride the USHJA Zone Championships. "This scholarship will provide me with the opportunity to gain much needed "A" show experience for both me and my young horse, Garfield," said Trent. "The opportunity is truly special for me and the team of amazing people that help support my riding." Mandy Porter commented: "I think all three committee members had Trent in the top group. He rides really well and should get a lot from this program."
In addition to the Michael Nyuis Scholarships, West Palms Events awarded opportunity grants to four young riders to help them gain show experience in 2019. The recipients of those grants are Eniko Barbar, Zoie Brogdon, Morganne Craig, and Adrina Player. These riders have come up through the Compton Junior Posse riding program in Compton, California and we are proud to continue to support these up and coming riders.
Applications are now closed for the season.
Drop Us a Line
Don't be shy.
Sign Up for Our Newsletter
Keep up to date.