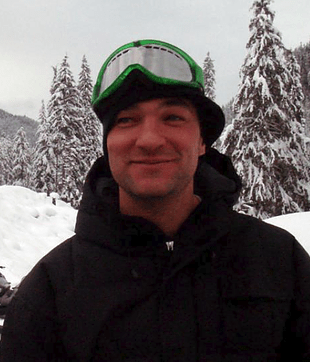 Michael Nyuis Scholarship
In memory of a generous and passionate man
2021 applications are now closed

Riders must be between 14-25 years old and must submit a letter of recommendation from a well known individual in the equestrian field.
The Michael Nyuis Scholarships are intended to offer support for young riders who have the passion and drive to compete but lack the financial resources to do so consistently throughout the year. Up to twelve total scholarships will be awarded,  recipients will be selected based on their commitment and dedication to the sport.
Competitive young riders age 14 – 25 are encouraged to apply. Applicants must submit a written application, a letter of recommendation from an industry professional, and two videos, one explaining why they should receive the scholarship and the other showcasing their best riding skills. The scholarships consist of $1500 in credit per horse for up to two horses per show week. Riders can participate in as many West Palms Events horse shows as they'd like. Winners must commit to ten hours of volunteer work for West Palms Events and must post and or tag West Palms Events on social media weekly.
The scholarships are offered in memory of West Palms Events' CEO Dale Harvey's nephew, Michael Nyuis. Michael was always happy to help and support others whenever he could. His love of family, friends, and life itself resonated with everyone who had the pleasure of meeting him. He brightened the lives of others with his smile, sense of humor, and daredevil personality. Whether he was snowmobiling, bungee jumping, climbing construction cranes, or no-boarding, you could always find Michael living every moment to the fullest.
While he was not a participant in equestrian sports, Michael was a true sportsman, and as a young man worked on the ring crew at Thunderbird Showpark in British Columbia. "Michael was a giant in his community," said Dale Harvey. "He influenced and helped thousands of people in his life, many of them young people. He really lived his life giving back and helping others. We named this scholarship in his honor for that reason."
West Palms Events is delighted to announce the winners of our 2020 Michael Nyuis Scholarship. We offer our congratulations to Elle Martin, Trent McGee, and Devynn Sibley.
The 2020 judging committee included equestrian professionals Tracy Burroughs and Mickey Hayden as well as West Palms Events CEO Dale Harvey. "We had an excellent group of candidates this year," said Harvey. "The three recipients we ultimately selected are not only great riders, but they are also hard workers who exemplify dedication and gratitude. It's our great honor to pay it forward to young equestrians who we know will go on to help others in turn." 
"I was honored to be one of the selectors," said Mickey Hayden. "Many of the applications were very well presented. Dale, Tracy Burroughs and myself had an extensive conversation regarding the applicants and the criteria. The spirit of the conversation was outstanding. I feel it is so important that our nation produce riders not only that have great means for pursuing their dreams, but also for the passionate and often times very talented who do not have the means to do so." 
Elle Martin is 17 years old and lives in Riverside, California. She competes in all three rings and is a working student for EE Show Stables (trainers Emily Esau Williams and Dayle Fischer). This year is her last year as a junior, and her goals include qualifying for Maclay Regionals and Zone 10 Children's Jumper Championships as well as competing in her first National Hunter Derby. "This scholarship will set me up for an incredible end to my junior years as well as kickstart my collegiate riding career," said Martin, who plans to become a professional rider and trainer after college. "I plan to help other riders such as myself–who don't have the advantage of big budgets and six figure horses–achieve their goals too."
Trent McGee is 17 years old, lives in Granada Hills, California, and trains at Brookway Stables (trainer Archie Cox) where he is a working student. He was a 2019 scholarship winner and competed in his first two Grand Prix events. In 2020 he plans to move up to the 1.40m level, and his ultimate goals include working full-time as a professional in the equestrian field and representing the United States on the international level. "I watched my first Grand Prix when I was 7, which included Richard Spooner, Ashlee Bond and Rich Fellers," McGee said. "From that moment, I was hooked. I am humbled that West Palms Events has again awarded me with the Michael Nyuis Scholarship, providing me with the means to show consistently and learn the behind the scenes business of running a successful show." 
Devynn Sibley is 20 years old and lives in Upland, California. She trains with Rising Star Equestrian (trainer Pamela Gomez) and owns a young OTTB jumper. She started riding at age 13 and has been successful in medals, equitation, and jumper classes, including qualifying for 2019 Zone Jumper Championships. In 2020 she plans to continue to develop her young jumper, and also move up to the 1.20m with her lease horse. "This scholarship is going to give me the extra experience I need to make myself more confident in the show ring and move up to the 1.20m," said Sibley. "It will also greatly impact my young OTTB and truly allow him to come along this season. I cannot express how blessed I feel to have this opportunity; I cried tears of joy when I found out I was a winner!"
Because West Palms Events received so many outstanding applications, in addition to the Michael Nyuis Scholarships we have awarded three internship grants for 2020. Zoe Brown, Kayla Long, and Rachel Long are this year's recipients and they have been awarded special credit at select West Palms Events shows. 
Zoe Brown is 15 years old and lives in Redwood City, California. Her goals for 2020 include being competitive in the 1.40m junior jumpers and big equitation. "I am very excited to have received this scholarship," said Brown. "It will help me reach my goals and provide many opportunities this show season!"
Kayla Long is 16 years old and lives in Horseshoe Bend, Idaho. She is hoping to move up to the 1.30/1.40m in 2020. "I am so excited for the support of West Palms," said Long. "The amazing shows have helped me improve and develop my riding immensely."
Rachel Long is 18 years old and lives in Horseshoe Bend, Idaho. Rachel was a 2018 Michael Nyuis Scholarship winner and we have enjoyed watching her progress. Last year she was selected for the Junior Nation's Cup team competition in Tianjin, China In 2020 she plans to compete in U25 classes and also develop several young horses in her string.
In addition to the Michael Nyuis Scholarships, West Palms Events awarded opportunity grants to five riders to help them gain show experience in 2020. The recipients of those grants are Eniko Barber, Zoie Brogdon, Morganne Craig, Adrina Player, and Nathan Williams-Bonner (not pictured). These riders have come up through the Compton Junior Posse riding program in Compton, California and we are proud to continue to support these up and coming riders.
The scholarship application form is temporarily unavailable.
Letter of Recommendation Form
Drop Us a Line
Don't be shy.
Sign Up for Our Newsletter
Keep up to date.