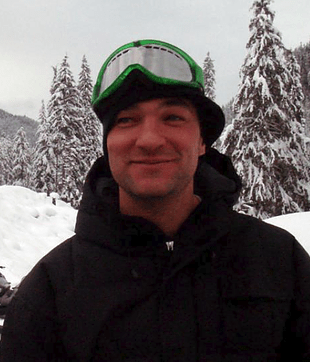 Michael Nyuis Scholarship
In memory of a generous and passionate man
2019 Applications Now Closed
2020 Applications Available as of Sep 2019
Riders must be between 14-25 years old and must submit a letter of recommendation from a well known individual in the equestrian field.
The Michael Nyuis Scholarships are intended to offer support for young riders who have the passion and drive for pursuing a career in the equestrian field and competing, but lack the financial resources to do so consistently throughout the year. Up to four total scholarships will be awarded, including one for a Canadian rider, and recipients will be selected based on their commitment and dedication to the sport.
The scholarships consist of $6500 per rider in credit to be used at West Palms Events horse shows. Scholarship winners must commit to eight hours of volunteer work for West Palms Events and must blog about their horse show experiences. Competitive young riders age 14 – 25 are encouraged to apply. Applicants must submit a written application, two videos, and a letter of recommendation from an industry professional.
The scholarships are offered in memory of West Palms Events' CEO Dale Harvey's nephew, Michael Nyuis. Michael was always happy to help and support others whenever he could. His love of family, friends, and life itself resonated with everyone who had the pleasure of meeting him. He brightened the lives of other with his smile, sense of humor, and daredevil personality. Whether he was snowmobiling, bungee jumping, climbing construction cranes, or no-boarding, you could always find Michael living every moment to the fullest.
West Palms Events is delighted to announce the winners of our 2018 Michael Nyuis Scholarship. We offer our congratulations to Carolyn Salas, Madison Dunham, Rachel Long and our youngest applicant Mason Milo. All are incredible, driven, young equestrian athletes who will each receive a Scholarship to West Palms Events' horse shows for the 2018 show season.
"We are very impressed by the young equestrian athletes who applied for the fourth annual Michael Nyuis Scholarship," said Sara Nastri of West Palms Events. We received many outstanding applications and are excited to present a $6,500.00 scholarship to Carolyn, Madison, Rachel and a special award to Mason to attend our 2018 events. At 10 years old Mason unfortunately did not meet the required criteria to apply, however his fantastic application has earned him a well-deserved award. Dale Harvey's nephew, Michael Nyuis, whom we honor through this scholarship, would have supported this decision wholeheartedly. The scholarship has assisted up and coming equestrians meet their competition goals for the last three years and we can't wait to see what the recipients accomplish in the 2018 show season."
West Palms Events' judging panel was made up of four professionals who have made lifetime contributions to equestrian sport and wish to support the road to success for young riders: Ned Glynn, Mark Bone, Nancy Nordstrom and Dale Harvey for West Palms Events. The panel reviewed resumes, videos and letters of recommendation that highlighted the strength and drive in the young riders that we have in our community.
West Palms Events and Dale Harvey wish to thank Ned, Mark and Nancy for their support and this year's applicant's who exceeded all expectations with their high standard of application. The dedication and skill that the applicants demonstrated through their videos and essays speaks volumes to the future of the sport. The final selection process was not an easy task and the renowned panel of professionals found that every applicant showed a desire to further their education in the hunter/jumper community and a dedication and commitment to the sport.
The Michael Nyuis Scholarship panel wishes good luck to all of the applicants including this year's winners. "It was a pleasure to assess such a tremendous group of young riders and horse enthusiasts. We look forward to hearing of your success this year and into the future." said Dale Harvey, sharing the judges view on the scholarship applicants.
Each young rider who applies for a Michael Nyuis Scholarship tells a different story, however they all share a common goal: to make their way as professionals with the understanding that this is a sport that takes dedication, long hours and hard work to achieve. Here is a brief introduction to each recipient.
Originally from Reno, Nevada, Carolyn was first introduced to riding through a YMCA program when she was 5 years old. She began taking formal lessons shortly after that, and got her first pony when she was eight. She began competing in pony hunters, and was introduced to eventing when she joined Silver State Pony Club. She got her first horse when she was twelve, at which time she began to focus on jumpers. Even then, athletes who were competing at the highest levels of the sport inspired her and she was motivated to work hard to reach that level. Last year she jumped her first Grand Prix and achieved her B certification in Pony Club. Her long-term goals include jumping in 5* grand prix around the world and competing in World Cup finals. She currently attends Ohlone College, and plans to go to law school.
Carolyn explained, "I'm grateful to the organizers of West Palms events for their interest in supporting young athletes; this scholarship will be instrumental in allowing me to pursue my competitive goals."
Madison has grown up watching her father and mother train and condition racehorses for a living. Madison started riding when she was eight and has been hooked ever since. Madison is a junior and attends school online so she has time for her horses as well as being a riding working student six days a week for Michelle Parker of Cross Creek West in San Marcos, CA. Madison's dream is to train and show Hunter/Jumpers in the Grand Prix ring.
Madison says, "I am honored and so excited to have been chosen for the Michael Nyuis Scholarship and look forward to competing at West Palms Events' shows on my two horses."
Rachel has been riding horses for as long as she can remember. Rachel cares for and competes on her own horses alongside her two sisters and dad, training under her grandmother, Debbi Long. She currently shows in the jumper classes up to 1.40m and has recently started competing in the smaller Grand Prix's. Rachel is homeschooled to allow for a more flexible showing and travel schedule. The Long's keep their horses at their farm in Horseshoe Bend, Idaho where Rachel and her sisters manage and provide all the care for their horses. They are responsible for feeding, cleaning and riding the horses every day as well as the upkeep of the entire facility. Rachel also has a passion for working with young horses and loves the entire process, from the day they are born to the first time they are ridden and the first show they go to. She also competes in Whitewater Slalom Kayaking and earned the bronze medal at the 2016 Age Group Nationals in Oklahoma City, OK. Rachel's family competes at horse shows throughout the Pacific Northwest, California, and Arizona. Rachel's goal for the 2018 show season is to work on consistency and become more competitive in the higher jumper classes.
"The Michael Nyuis Scholarship will help me achieve my goals by providing the opportunity to compete in high-end horse shows, in both the higher classes as well as providing experience to my young prospects. I am very excited as this will help me compete in more horse shows and against strong competitors, I can then achieve better consistency in my performance." explained Rachel.
Mason Milo is 10 years old and has been riding since he could sit on a pony. He recently had a lot of success in the Low Children's Jumpers achieving many wins and division championships with his horse, Calibro. His 2018 goals are to move up to the Children's Jumpers and earn a spot on the USHJA Zone 10 Jumper Team.
"I feel honored to be selected for this scholarship and really shocked! Thank you so much to West Palms for creating the Michael Nyuis Scholarship and giving all of us riders an opportunity to better our riding and compete at amazing horse shows. I can't wait to meet Dale Harvey and attend my first West Palms Horse Show! Also, a big thank you to the many professionals and friends that wrote recommendation letters for me. I would not have received this scholarship without you!" said Milo.
"The Michael Nyuis Scholarship offered by West Palms Events was a very educational experience for me… I found it very interesting to learn more about the logistics of running a successful horse show which I think offers a different perspective for a rider or exhibitor than we are used to. The scholarship also greatly helped to offset the costs of competing, which was well appreciated by both myself and my mother. It also enabled me to show more than I would have been able to otherwise, subsequently giving me extra mileage in the show ring which is irreplaceable. I would like to express my gratitude to West Palms Events for including me in this scholarship previously as well as continuing to offer it to young riders today." explained Ian.
We look forward to seeing all the recipients at our upcoming shows! Good luck to each of you with your 2018 goals, we are looking forward to watching you grow this year!
Scholarship Application Form
If you've got questions about the scholarship program, you can email us: [email protected]
Before You Begin
You may wish to have a look at the form to see all of the information that you're going to be asked to submit and make sure you are prepared. You can always compose your answers elsewhere and then copy and paste them into the form once you've got everything together.
Letter of Recommendation Form
Drop Us a Line
Don't be shy.
Sign Up for Our Newsletter
Keep up to date.