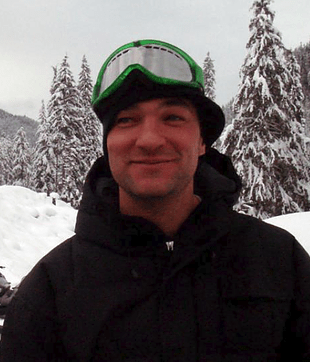 In memory of a generous and passionate man
Applications for 2022 are now closed.
2021 Recipients Listed Below
Riders must be between 14-25 years old and must submit a letter of recommendation from a well known individual in the equestrian field.
The Michael Nyuis Grants are intended to offer support for young riders who have the passion and drive to compete but lack the financial resources to do so consistently throughout the year. Up to twelve total Grants will be awarded,  recipients will be selected based on their commitment and dedication to the sport.
Competitive young riders age 14 – 25 are encouraged to apply. Applicants must submit a written application, a letter of recommendation from an industry professional, and two videos, one explaining why they should receive the Grant and the other showcasing their best riding skills. The Grants consist of $1500 in credit per horse for up to two horses per show week. Riders can participate in as many West Palms Events horse shows as they'd like. Winners must commit to ten hours of volunteer work for West Palms Events and must post and or tag West Palms Events on social media weekly.
The Grants are offered in memory of West Palms Events' CEO Dale Harvey's nephew, Michael Nyuis. Michael was always happy to help and support others whenever he could. His love of family, friends, and life itself resonated with everyone who had the pleasure of meeting him. He brightened the lives of others with his smile, sense of humor, and daredevil personality. Whether he was snowmobiling, bungee jumping, climbing construction cranes, or no-boarding, you could always find Michael living every moment to the fullest.
While he was not a participant in equestrian sports, Michael was a true sportsman, and as a young man worked on the ring crew at Thunderbird Showpark in British Columbia. "Michael was a giant in his community," said Dale Harvey. "He influenced and helped thousands of people in his life, many of them young people. He really lived his life giving back and helping others. We named this Grant in his honor for that reason."
West Palms Events is delighted to announce the winners of our 2021 Michael Nyuis Grant. We received a record number of applications this year. Thank you to our committee members, who worked hard to review over 50 applications.
The 2021 judging committee included equestrian professional Natasha Traurig, amateur rider and professional equine photographer Lindsey Long, and West Palms Events CEO Dale Harvey.
"We had an incredible group of candidates this year," said Dale. "There were so many passionate and inspirational young people. We believe that the recipients we selected are very deserving riders with the potential to contribute to our sport in many ways – not just in the show ring but throughout the equestrian community."
"Every Grant applicant was deserving and so many had inspiring stories, demonstrating a deep love of horses and a strong desire to contribute to the industry," Lindsey noted. "Narrowing down the winners was incredibly difficult but we're confident that those selected have the potential to make a lasting impact and become tomorrow's leaders."
Hometown: Compton, CA 
Age: 14
Goals for 2021: I want to do the .90m by the next show then move up to the 1.0m jumpers. I also would like to be a horse owner this year. 
Hometown: Norco, CA
Age: 17
Goals for 2021: I look forward to getting my young horses in the ring and getting my eight-year-old thoroughbred jumping at the 1.30m-1.35m level. I also hope to jump back into the 1.45m and maybe have my first grand prix win at West Palms Events!
Hometown: Norco, CA
Age: 24
Goals for 2021: My equestrian goals are to develop my eight-year-old up to the grand prix classes and get some exposure for my five-year-old that I bred and raised.
Hometown: Riverside, CA
Age: 16
Goals for 2021: My goal is to get my OTTB confident and consistent in the show ring. I am also excited to continue my journey in the United States Pony Club. I am hoping to achieve my H-A National level Horse Management rating as well as my C-3 Riding level rating.
Hometown: Temecula, CA
Age: 13
Goals for 2021: I want to successfully show in the 1.0m division and begin riding in the 1.10m jumpers.
Hometown: Burbank, CA
Age: 19
Goals for 2021: My riding goals include showing consistently in the hunters and getting into the jumper ring as well. I would love to compete in my first USHJA National Hunter Derby and 1.20m jumper class.
Hometown: Carlsbad, CA
Age: 17
Goals for 2021: My goals are to carry over my success in the Junior Hunters and compete in Junior Hunter Finals. I want to start competing in USHJA National Derbies, qualify for multiple medal finals, and make the most out of my last junior year.
Hometown: Los Angeles, CA
Age: 13
Horse related goals for 2021: My goal is to compete in the 1.0m and 1.10m jumpers as well as the PCHA and CPHA Medals classes.
Hometown: Thousand Oaks, CA
Age: 17
Goals for 2021: My goal is to continue to pursue my dream of riding and competing and this year will be my first time at West Palms Events horse shows.
Hometown: Bonsall, CA
Age: 16
Goals for 2021: My goals for 2021 are to bring along my younger homebred jumper and compete with my new horse in the 1.40-1.45m jumpers and small grand prix classes. My big goal this year is to qualify for the North American Young Rider Championships (NAYC) and Prix De States. I also want to compete in the indoor medal finals including ASPCA Maclay, USEF Hunt Seat, WIHS, as well as other finals in California. 
Hometown: Granada Hills, CA
Age: 18
Goals for 2021: I hope to successfully compete at the National Grand Prix level with aspirations of qualifying for the North American Young Riders Championships.
Hometown: Los Angeles, CA
Age: 16
Goals for 2021: My horse-related goals for this year are to compete in the 1.15m and 1.20m jumpers. I would also like to start competing in equitation to improve my skills for jumping. 
Hometown: Las Vegas, NV
Age: 25
Goals for 2021: My goal is to show in U25 grand prix classes and to win a USHJA National Hunter Derby.
Hometown: Santa Cruz, CA
Age: 17
Goals for 2021: I hope to show in the USHJA National and International Derbies and 3'6" Junior Hunters.
Because West Palms Events received so many outstanding applications, in addition to the Michael Nyuis Grants we have awarded three internship grants for 2020. Kayla Long and Rachel Long are this year's recipients and they have been awarded special credit at select West Palms Events shows. 
Hometown:
Horseshoe Bend, ID
Goals for 2021: My goal for 2021 is to compete at Junior Young Riders!
Hometown:
Horseshoe Bend, ID
Goals for 2021: I would love to compete at the NAYC and USHJA Young Horse Championships.
The Grant application form is temporarily unavailable.
The Letter of Recommendation Form  is temporarily unavailable.
Drop Us a Line
Don't be shy.
Sign Up for Our Newsletter
Keep up to date.