West Palms Events Wraps Up the Memorial Day Classic at Hansen Dam Horse Park
Michael Nyuis Foundation Grant Recipient Molly Stewart Tops the USHJA National Hunter Derby
LOS ANGELES — West Palms Events continued its season with the Memorial Day Classic (May 26-29) at Hansen Dam Horse Park.
Congratulations to all of our competitors! We are especially proud to share that Michael Nyuis Foundation Grant Recipient Molly Stewart won the USHJA National Hunter Derby aboard her own Tahoe. Read on to see photos of some of the winners and scenes from the party sponsored by 
Schulz
.
We look forward to seeing you back at LA Equestrian Center this week for the LA June Classic (Jun. 2-5). 
See you in the show ring!
Congratulations to the Winners of Some of our Highlighted Classes
Natasha Pappas and Megan Berkovits' Q 7 topped the Rainbow Canyon Open Hunter Derby
Danah Zaman and Rose Sullivan's For His Glory SE sealed the win in the $3,500 1.30m GGT Footing Classic
Amelie Bittar and Georges Bittar's Admiral B secured the victory in the Memorial Day Classic Grand Prix
Molly Stewart and her Tahoe emerged victorious in the $5,000 USHJA National Hunter Derby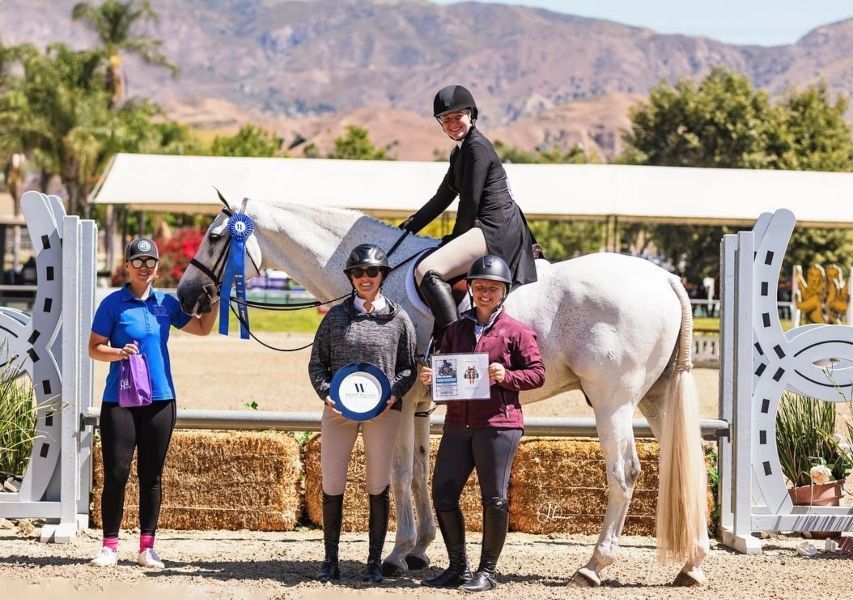 Emilia Osorio-Lowery and Natasha Pappas' Cansas City won The Plaid Horse 2'6" Carousel Hunter Derby
Hannah Schroeder and Bella Boreanaz's Candy Crush topped the 2' LEG Up Hunter Derby
Scenes from our Schulz Event
Thank you to Schulz for sponsoring a fun party on Saturday, featuring a tequila tasting with Hacienda Lopez, sandwiches, desserts, and live music.
Schulz specializes in bags for the equestrian who expects excellence at all levels. The winner of the grand prix also took home a beautiful helmet case from Schulz.
You can use the code WP20 to get 20% off Schulz products until June 15. Click here to visit their website and learn more.