SACRAMENTO, Calif. — Thursday's major event at the 2022 Sacramento International World Cup is the highly anticipated $45,000 Sotheby's 1.45M Grand Prix Qualifier, proudly sponsored by Nick Sadek Sotheby's International Realty.
Join us at 6:00 p.m. at the Murieta Equestrian Center at 7200 Lone Pine Rd., Rancho Murieta, to see some of the best horse and rider combinations in North America contest course designer Olaf Petersen's tough track, many of whom will compete in the World Cup event on Saturday. This event is free to attend and public of all ages are welcome.
As a boutique brokerage, the difference Nick Sadek Sotheby's International Realty can provide you with is their global presence and their global network.
While they are powered by their local agents, they are backed by the Sotheby's International Realty brand. As a market leader in the Tri-County region for properties over $1 Million, they implement multi-level marketing strategies that benefit clients with every transaction. With access to over 25,000 global associates and 1,000 offices in 78 different countries, they can open the door to everything you long for. 
We are Nick Sadek Sotheby's International Realty and we look forward to serving all your real estate needs.
Nick Sadek Sotheby's International Realty leads the way as a top producing luxury sales agent.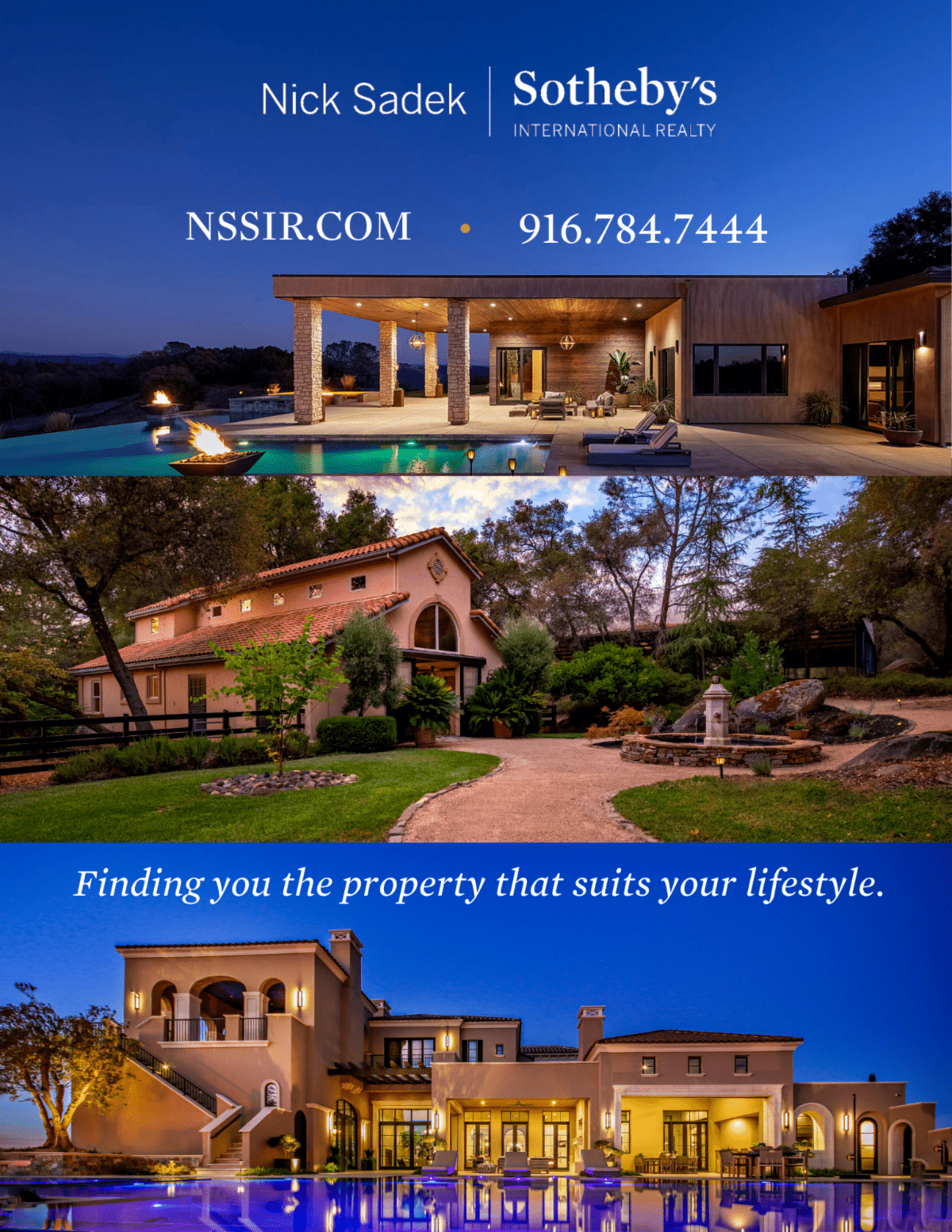 This boutique firm was established in 2000 by Nick Sadek, and serves the luxury residential real estate market in Sacramento, Roseville, Rocklin, Loomis, Auburn, Granite Bay, El Dorado Hills and Folsom. As a full service residential and commercial real estate firm, Nick Sadek Sotheby's International Realty is the epitome of customer service, focusing intently on client need and satisfaction.